KEEP THE SPARKLE IN YOUR SKIN


KEEP THE SPARKLE IN YOUR SKIN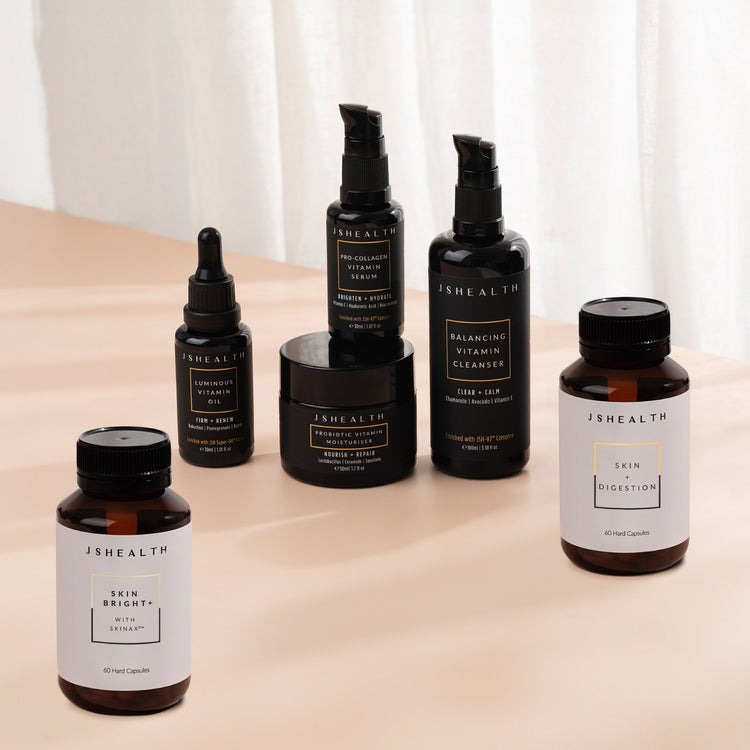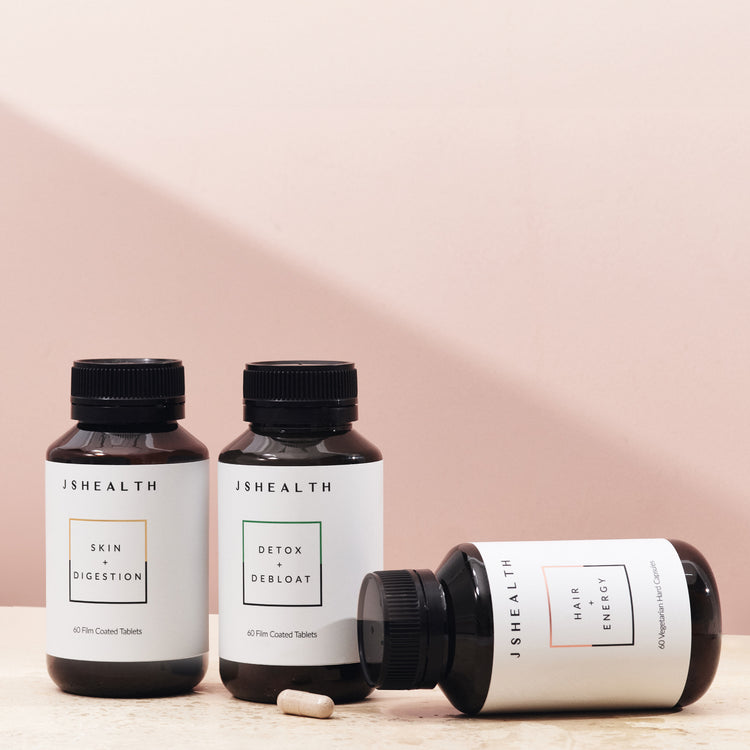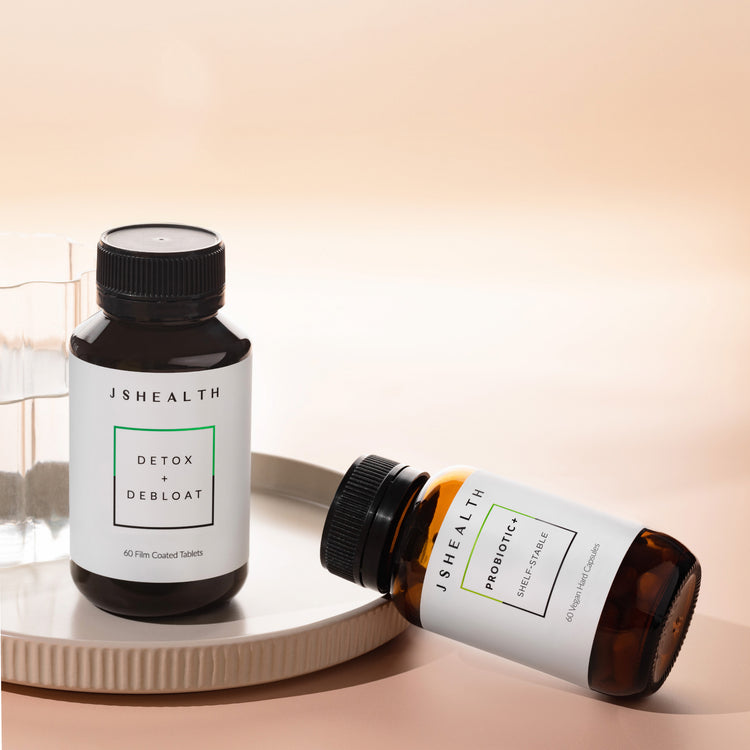 INGREDIENTS
The JSHealth Hair + Energy formula contains two forms of Kelp containing Iodine, as well as Zinc.
Active ingredients per hard capsule:
Ascophyllum nodosum blade and stem powder 211.11 mg
            equiv. Iodine 190 micrograms
Fucus vesiculosus ext. dry conc. 50 mg, from whole plant dry 1 g
            equiv. Iodine 10 micrograms
Total Iodine 200 micrograms
Zinc amino acid chelate 50 mg
            equiv. Zinc 10 mg 
Does not contain egg, milk, peanut, or sesame products, or artificial colours.
Traces of crustacea, mollusc and fish are possible through exposure of Fucus vesiculosus and Ascophyllum nodosum in the marine environment.
BENEFITS
The indications behind our ingredients:
IODINE (from JSHEALTH KELP™)
Maintains and supports hair health 
Maintains and supports hair growth
Maintains and supports energy levels
Maintains and supports body metabolism
Maintains and supports healthy thyroid gland function and healthy thyroid hormones
Aids and assists thyroid hormone production 
Maintains and supports brain function 
Maintains and supports cognitive and mental function
Maintains and supports general health and wellbeing
 ZINC
Maintains and supports general health and wellbeing
Maintains and supports hair health and growth
Maintains and supports skin health
Maintains and supports nail health and strength
Maintains and supports hair thickness and strength
Maintains brain function
Maintains cognitive and mental function
Supports healthy thyroid gland function
DIRECTIONS + WARNINGS
Adults, take 1 capsule once daily, with water, after breakfast or as directed by your health professional. The maximum dosage is 1 hard capsule daily.
We strongly advise taking this vitamin on a full stomach.
WARNINGS:
Always read the label and follow the directions for use. If symptoms persist, talk to your health professional. Minerals can only be of assistance if dietary intake is inadequate. 
If you have a thyroid condition or take thyroid medications, consult your doctor before use.
If you think you might be sensitive to iodine, consult your doctor before use.
If you are experiencing tiredness, increased heart rate, nervousness, sleeplessness, muscle cramps or loss of hair, you should stop using this product and see your doctor.
Do not use if breastfeeding, pregnant or likely to become pregnant.
Contains galactose, crustacea, mollusc and fish. Traces of crustacea, mollusc and fish are possible through exposure of Fucus vesiculosus and Ascophyllum nodosum in the marine environment. 
Store below 25°C in a cool, dry place away from sunlight.
Do not use if tamper evident seals are broken or missing.
We advise you do not take both Hair + Energy and Hair + Libido vitamins at the same time, due to the dose of Iodine. Please choose one or the other, as they are the exact same base formula.
 
Our dose of Iodine: 
The 200 microgram dose of Iodine (sourced from kelp) in our Hair + Energy supplement is at a specific dose, which is higher than the Recommended Dietary Intake (RDI) level of 150 micrograms for men and women above 19 years of age. However it is well below the Australian upper level of intake (UL) of 1,100 micrograms, which is the highest average daily intake at which no adverse health effects are seen in almost all individuals. 
*In terms of Retail value sales, IQVIATM, Pharmacy Sell Out Service, Hair, Skin and Nails Supplements and Hair Growth Supplements Vitamins category, Value Sales, 52 weeks until W/E 31-10-2023.
"My hair has always struggled growing and is very thin. This is huuuuge for me."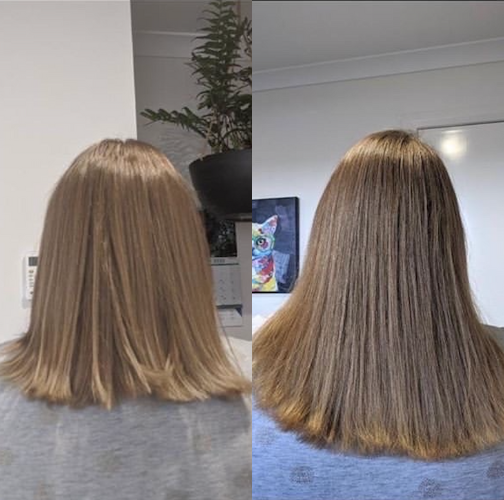 "It's almost been 6 months taking hair + energy and my hair growth is just out of this world! "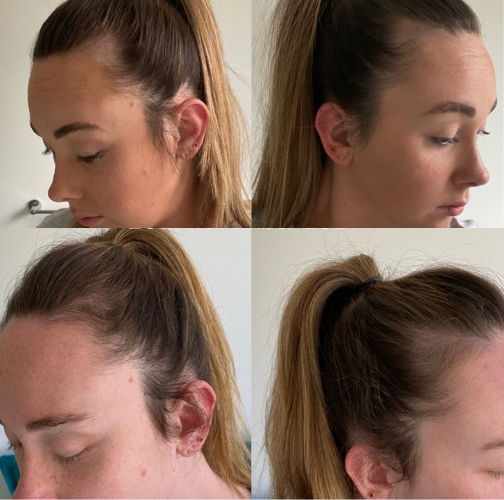 "My energy levels and hair have been so much better with taking these supplements."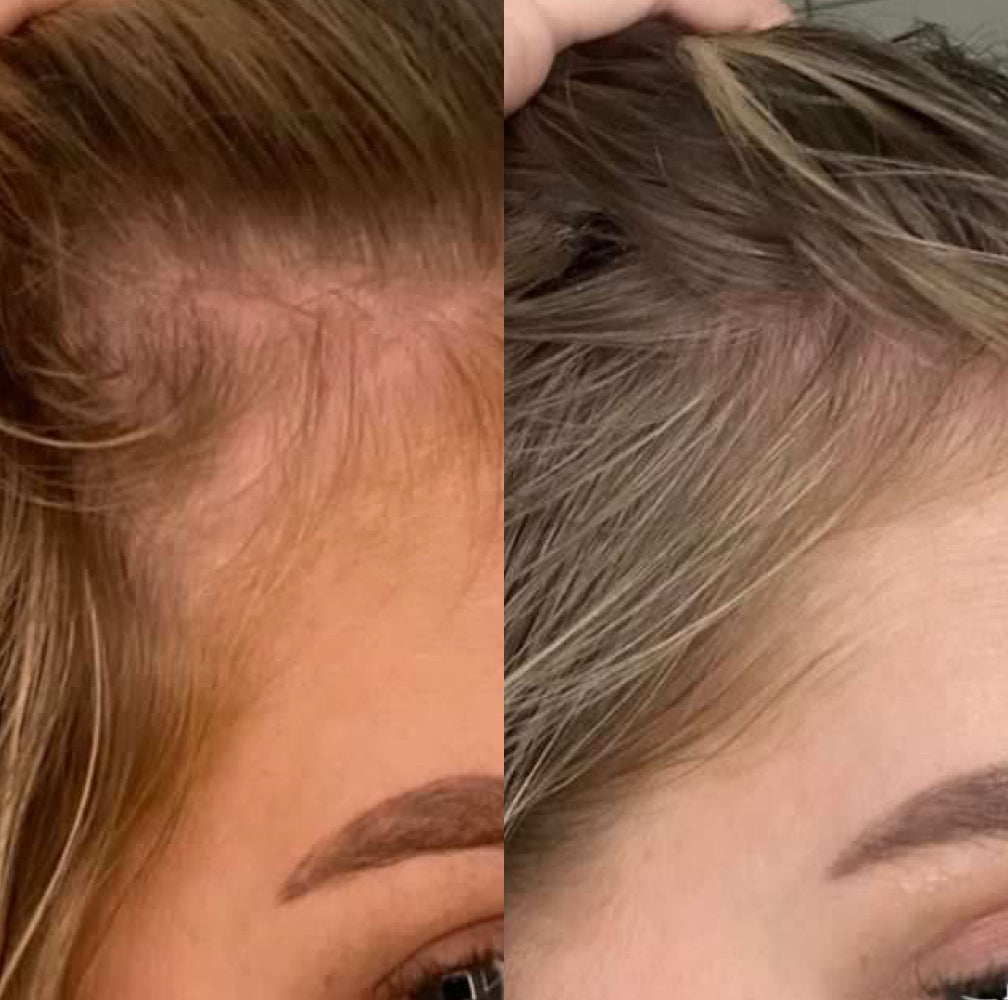 "Wasn't sure if I was getting results until I decided to take my 1 month progress photo!"
THE JSHEALTH STANDARD

At JSHealth Vitamins, our team of experts are committed to developing and providing formulas based on specifically selected ingredients, knowledge and care for our community.





"The first ingredients are care,
quality and science, always."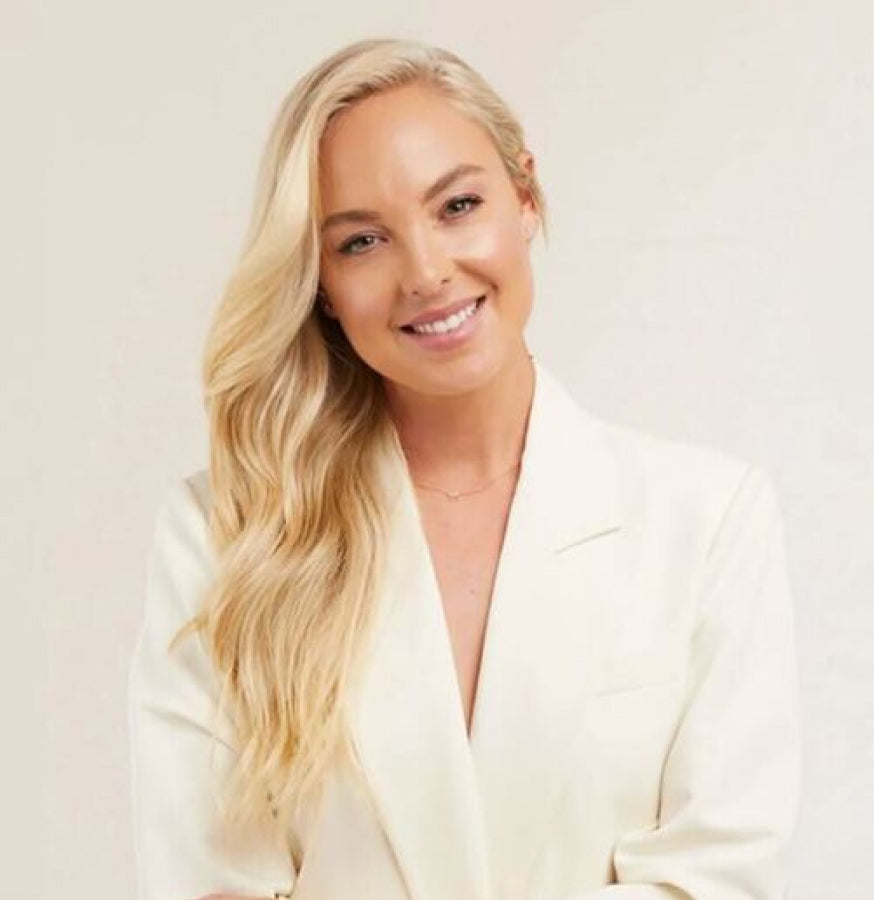 What You're Saying About Our Range
My hair is growing more around the front hairline and below ears. Eyelashes better. The side parting of my scalp is still quite visible but after only 1 month it's still too early. I'm happy the tablets are easy to take and I have more energy.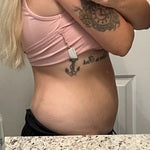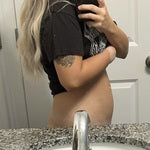 I love the detox and debloat! I've been taking it for about two months now and I've seen such a big difference since I started taking it!! 100% recommend!!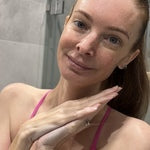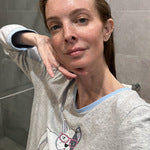 This is honestly the best skin care I've every tried. With in a couple of days people were asking me what I was using as my skin was so hydrated and clear.
It also smells amazing and doesn't have any harsh, harmful chemicals.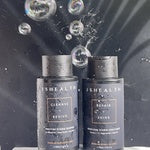 This duo has definitely improved the texture of my hair. Less breakage & healthy looking hair .
My wife love it. She feels a difference in her skin, hair and nails. Overall great product.
For years she couldn't find really good collagen and this one was highly recommended by her friend and is a winner.
This is such a good supplement if you have digestion issues and diet restrictions. It's packaged perfectly, pills don't stick together.
Came across this while strolling on Instagram and decided to try! Like many of you I was skeptical; like these aren't going to work etc! But I was very wrong!! These works so well!! I use as directed I take them in the morning after breakfast and at night after dinner.. bloat where??! :) I'm smiling as I write this review because there's finally something that works!
This bag has been perfect to have all my vitamins in one place and can still fit a few extra things in there too.. Love it
A little goes a long way: I ordered 2 and am still on the first. Pure Matcha Powder is a rich tasting, versatile product. It works as a tea, latte or as an additional boost to a smoothie or juice. ( As per recommendations on the tub).
My new favourite skin routine. I have very sensitive skin & am prone to perioral dermatitis outbreaks due to mostly environmental factors. The vitamin serum leaves a sticky yet hydrated feel & doesn't irritate my skin like some other vitamin c products I have tried.
love these vitamins! really does help with hair and energy. great quality, and shipping was quick!
I am pleasantly surprised by how much I loved this shampoo and conditioner. I couldn't believe how soft & smooth my hair felt after it was washed. I let my hair naturally dry and you could have mistaken that I'd styled it! Only complaint is getting shampoo in my eye stung more than other shampoos - ouch.